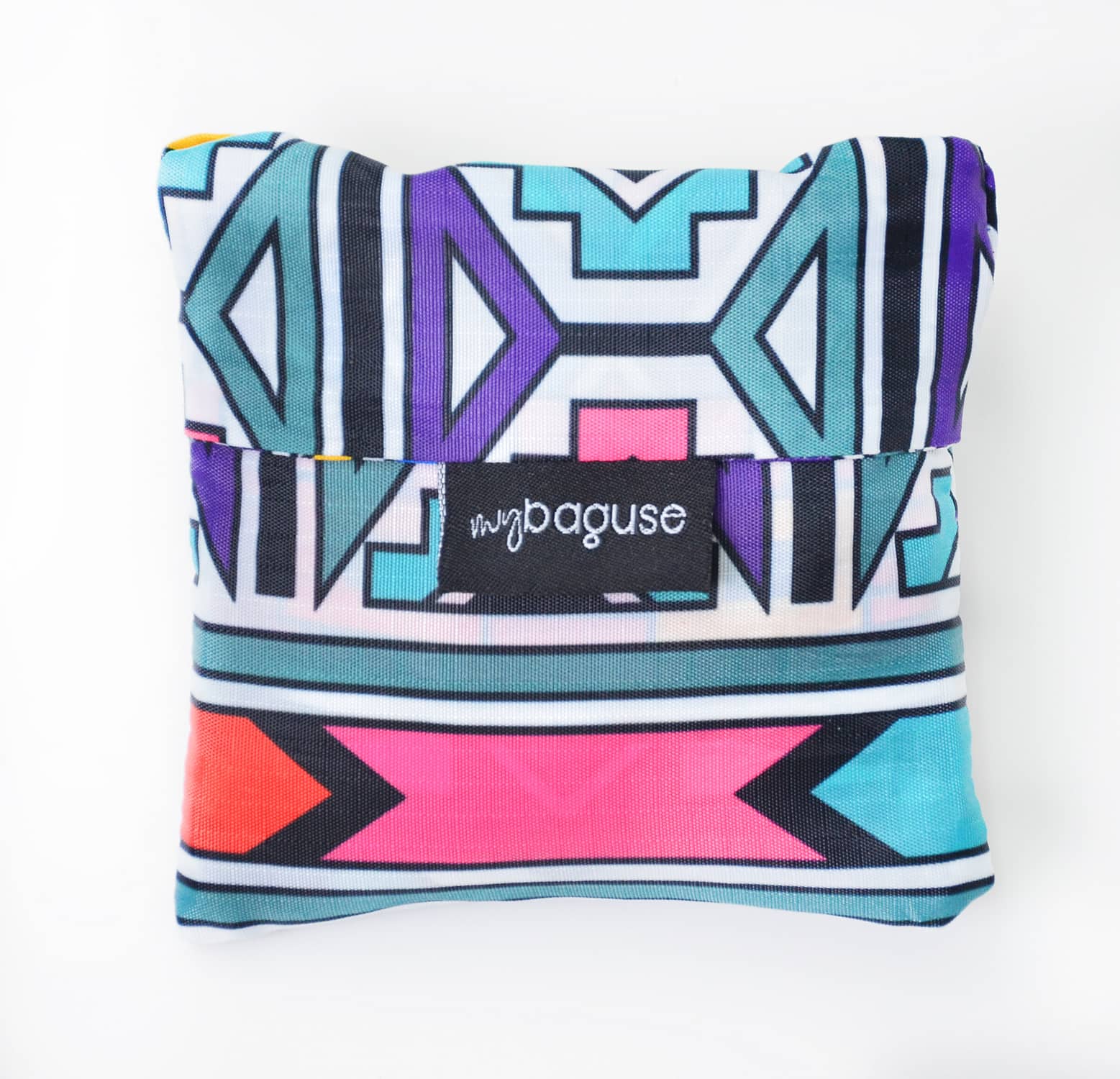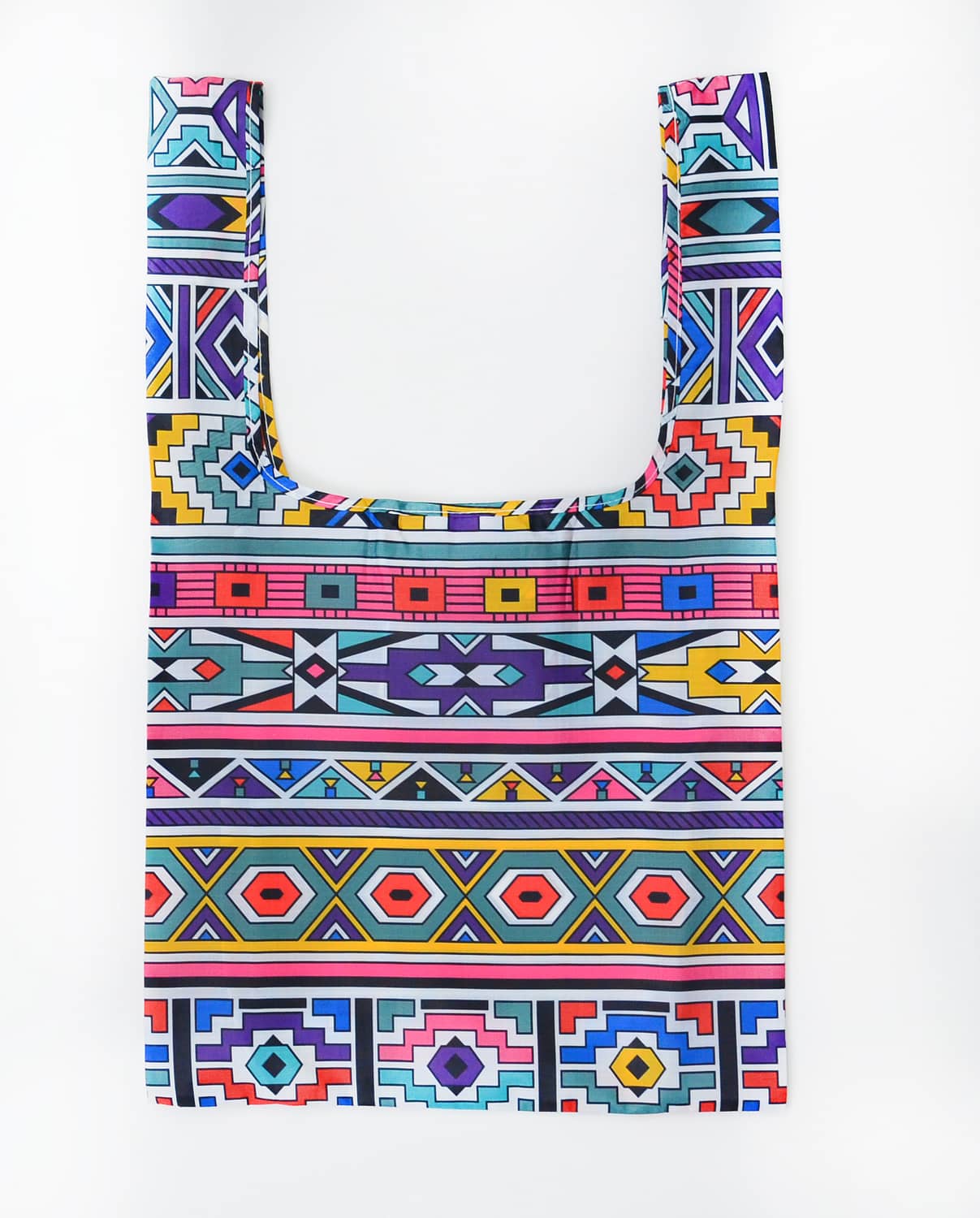 MyBaguse makes high-quality and stylish reusable foldable bags
Our newest edition! My Ndebele Baguse.
All our MyBaguse Bags are made from 40% recycled materials and 60% ripstop nylon. They hold 2 to 3 plastic bags worth of goods and are great for many activities and outings. Whether its a trip to your local grocer, the beach or even an overnight stay a MyBaguse bag is your versatile, sustainable companion for any of your daily activities. Machine wash cold. Line Dry .
Join the movement to stop single use plastics. This small change CAN make a big difference!
This print goes out to our beloved country. Although the origins of the South African Ndebele are shrouded in mystery, they have been identified as one of the Nguni tribes. The Nguni tribes represent nearly two thirds of South Africa's Black population and can be divided into four distinct groups; the Central Nguni (the Zulu-speaking peoples), the Southern Nguni (the Xhosa-speaking peoples), the Swazi people from Swaziland and adjacent areas and the Ndebele people of the Northern Province and Mpumalanga.
The two Ndebele groups were not only separated geographically but also by differences in their languages and cultures. The Ndebele of the Northern Province consisted mainly of the BagaLanga and the BagaSeleka tribes who, by and large, adopted the language and culture of their Sotho neighbours.The North Ndebele people resided an area stretching from the town of Warmbaths in the south, to the Limpopo River in the north and from the Botswana border in the west to the Mozambique border in the east. However, they were mainly concentrated in the districts of Pietersburg, Bakenberg and Potgietersrus. Mpumalanga, much of which consists of the area known as the Lowveld, stretches from the town of Piet Retief in the south to Lydenburg / Pilgrim's Rest in the north and from the towns of Witbank and Groblersdal in the west to the Mozambique border in the east. The Springbok Flats separated the North Ndebele and those in the east from one another.
This print is dedicated to my mother in law Ann, for the inspiration, support and ongoing love.
My Ndebele Print Baguse is made with 40% recycled materials and 60% ripstop nylon. It folds into a little pouch that is attached to the bag to stop you from losing it. The bags are made to be sturdy, strong and fashionable – they can hold up to 23kg   They are perfect from a trip to the grocery store, market, beach, holiday or even and overnight trip!
Please leave a review below if you have a Ndebele MyBaguse so others can hear all about your experience! #myndebelebaguse
Hashtag us in a picture #mybaguseinuse
Follow us on social
@mybaguse